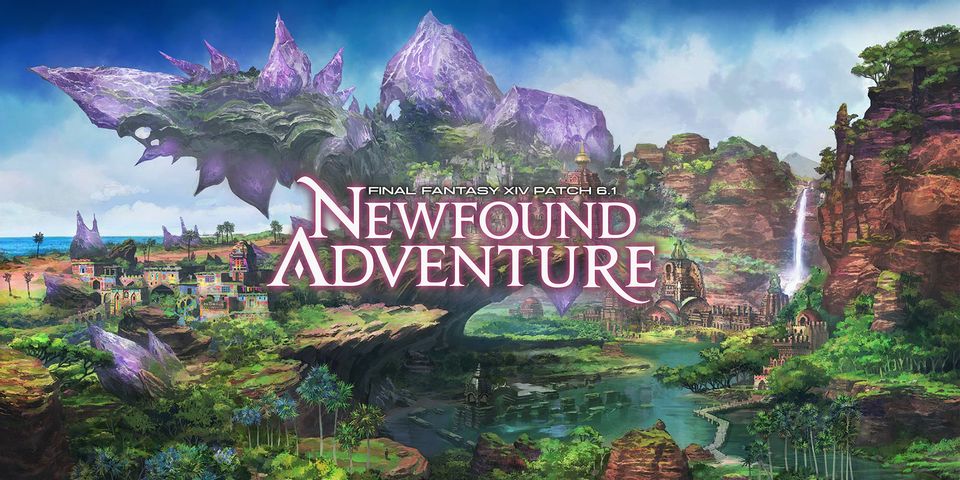 Final Fantasy 14 is beginning off a brand new chapter within the tale of Etheirys with Newfound Adventure, the first major content patch of Endwalker. Square Enix's MMO has enjoyed a steady flow of success over the past year or so, because the population in Final Fantasy 14 doubled thanks to the successful launch of their fourth expansion, prompting the company to look into a gentle procedure for expanding the game's data centers around the world.
While the information of Newfound Adventure continues to be the topic of previous Live Letters, developer interviews, along with the Letter From The Producer livestream, a brand new trailer is the first real consider the patch that's due to arrive on April 12th. It brings a brand new Alliance Raid focused on the Twelve Gods of Eorzea, as well as new optional questlines featuring Tataru Taru and Hildibrand Manderville.
The Final Fantasy 14 trailer for Newfound Adventure opens with Tataru and also the Warrior of sunshine discussing the peaceful and quiet state of affairs in the wake from the Scions' success in thwarting the Song of Oblivion. The scene fades to black because it cuts for an unknown voice talking of treasure maps and long-lost riches – a far more straightforward, simple call to adventure.
A good guess regarding where this patch might bring the former Scions from the Seventh Dawn are the southern reaches of the Bounty, an exotic region bordering Ilsabard where the island of Thavnair lies, one of Endwalker's featured zones. This really is further implied with the re-appearance of Varshahn, the simulacrum of Vrtra manifested by his right eye, along with the concentrate on the Matanga Tribe quests that the patch will bring.
The trailer then goes on to tease Y'shtola's research into a way to traverse the aetherial rift between your thirteen reflections of Etheirys, having already famously featured the very first reflection in Final Fantasy 14's Shadowbringers expansion. A few quick scenes with figures resembling the voidsent, denizens from the lost Thirteenth reflection, also make an appearance.
The other half of the trailer, on the other hand, showcases the new Alliance Raid in most its glory, featuring four gods in the Eorzean pantheon of the Twelve. While delving into their mysteries, chances are that players is going to be confronting a primal version of their gods, and also the first wing of the raid is going to feature Byregot, Azeyma, Nald'thal, and Rhalgr as the challenges for that Warrior of Light to overcome.
Lastly, the trailer concludes having a brief scene from the Warrior of Light within their new, humble traveling attire, before teasing the new Ultimate Trial having a shot featuring King Thordan. Obviously, players will have a large amount of happy to sink their claws into as they attempt a Newfound Adventure on April 12th.
Final Fantasy 14: Endwalker can be obtained now for PC, PS4, and PS5.