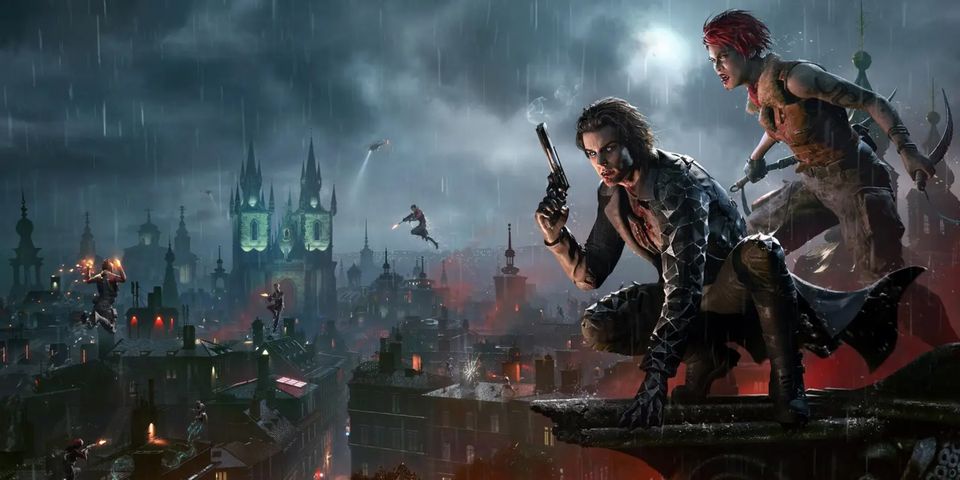 Vampire: The Masquerade is best noted for the tabletop role-playing game and the action RPG Bloodlines from 2005. Many fans continue to be awaiting news about Vampire: The Masquerade – Bloodlines 2 from Paradox Interactive. However, the troubled RPG isn't the only method players can explore the World of Darkness setting, with Sharkmob's Vampire: The Masquerade – Bloodhunt coming to PC and PS5.
Sharkmob updated fans around the status from the upcoming battle royale game inside a new trailer and blog post earlier today. The trailer displayed combat and PS5 exclusive features coming with Vampire: The Masquerade – Bloodhunt and confirmed an April 27th release date.
According to Sony, the PlayStation 5 will run in a consistent 60 fps, even during the most action-packed moments of Bloodhunt's challenging and frantic gameplay. The sport also boasts advanced 3D audio engineering, which Sony and developer Sharkmob claim will allow players to pinpoint enemy positions based on their noise. The post also described how developers designed the sport to get the most out of the adaptive triggers and vibrations of the PS5's DualSense wireless controller. Sharkmob says this audio and haptic feedback match Bloodhunt's impressive visuals to produce a uniquely immersive experience.
Part of that immersion originates from the city itself, using the blog post referring to the amount of work that went into creating Bloodhunt's version of Prague. Sharkmob took over ten thousand scans and photographs from the city to create a large number of unique textures and assets. The team's work included scanning entire statues to get the details right. Players can explore the town from both street level and also the rooftops, with Bloodhunt emphasizing verticality in the combat and traversal mechanics. This includes the above-mentioned 3D audio design, which uses the PS5's often overlooked Tempest 3D Audio technology.
For anybody who is unfamiliar, Vampire: The Masquerade – Bloodhunt happens in a dark, urban-fantasy version of contemporary Prague. War has broken out between your city's various vampire factions. Players experience this conflict in either team-based or free-for-all battle royale combat. It's a surprising turn for the Vampire: The Masquerade series, a franchise noted for deep RPGs rather than multiplayer shooters. However, some see great potential within the unusual combination of setting and mechanics. For instance, players have to defeat their rivals while still maintaining the secret of the vampire's existence.
Vampire: The Masquerade – Bloodhunt released in PC early access this past year and will be free to play on PC and PS5. However, PlayStation 5 players could possibly get additional perks for pre-ordering the game's Ultimate Edition. These include 1,000 in-game tokens, a PS5 exclusive samurai mask, two exclusive outfits, and also over 100 other free cosmetic items.
Vampire: The Masquerade – Bloodhunt launches April 27th for PC and PlayStation 5.