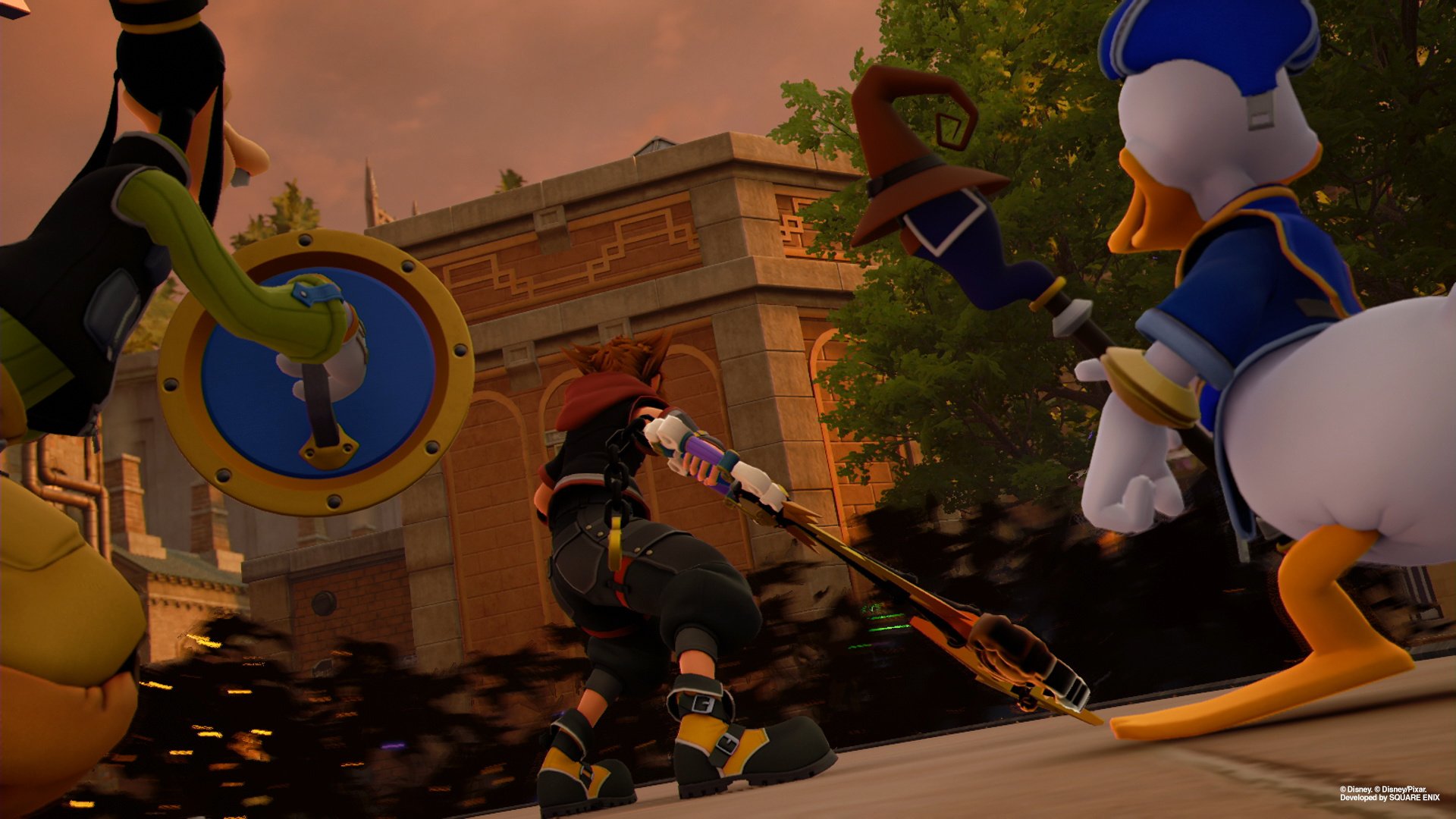 Weird as it may arrived at think, Xbox You have more Kingdom Hearts content to enjoy around the Microsoft Store. Although Square Enix is getting ready to ship the soon-approaching Kingdom Hearts: Melody of Memory rhythmic experience to Nintendo's platform later this November, that is only one game hitting the eShop. Howbeit, you have the possibility of more inclusions in stick to the fall release.
Or at least, that is what could be collected from Kingdom Hearts Director Tetsuya Nomura in a recent interview. When speaking with Japanese magazine Nintendo Dream, Nomura suggests that Melody of Memory isn't the only game from Kingdom Hearts to hit the Nintendo Switch based on how he worded his response.
Thankfully, Twitter user @aitaikimochi on Twitter translated the conversation between your outlet and Nomura and relayed it to English speakers around the platform.
From so what can be gathered in the statement Nomura made, you can easily understand he's referencing more Kingdom Hearts titles are expected hitting Nintendo Switch. However, the context of that is tough to determine which exactly is underway. The poster that translated the conversation does speculate a brand new game is within development, but there is also room to suggest perhaps reiteration on pre-existing releases also.
Going off of what Square Enix has done recently, it is entirely possible that the publisher will release Kingdom Hearts 1.5 + 2.5 ReMix and Kingdom Hearts 2.8 Final Chapter Prologue alike it did for Xbox already. Or simply, the latest installment Kingdom Hearts 3 is officially underway for release; that has been rumored for the firm for a while now.
For if you're still a new comer to Kingdom Hearts, you can read our review for Kingdom Hearts 3. You can read the review in its entirety by heading here.
What would you hope is forecasted hitting Nintendo Switch in regards to Kingdom Hearts?